About Tim Rhey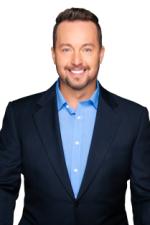 Tim Rhey
Contact Information
Mobile: 970.786.0222
NMLS #: 883312

Office Address
125 S. Howes St. Ste 500
Fort Collins, CO 80521
I love what I do and have built my business on a solid foundation of healthy relationships. Because of this, I'm proud of the fact that more than 99% of the thousands of home buyers I have helped have come from direct referrals of friends and prior clients. What separates me from the competition is my passion for helping clients and my knowledge of the industry. This allows me to be an asset to not only my clients but ultimately my referral partners as well.
I have personally bought and sold more than 20 homes in the last 15 years while advising hundreds of friends and families on their mortgage planning as well. Along with being a Branch Manager, I have been an area sales manager and loan officer in both the FDIC banking area as well as mortgage banking space. My experience as a mortgage professional, landlord, and investor has given me the tools to engage those I teach. There is no greater feeling in the world than knowing that I was able to help a client achieve a mortgage that will save them money and cater to whatever financial goals they have - whether it be investing or just working diligently to pay off the mortgage to become debt-free.
In my spare time, I enjoy coaching football and basketball, snow skiing, cycling, and more than anything else, spending time with my wife Megan and our children.